Convenient menu bar application
WPXO is conveniently located on the menu bar to quickly launch Microsoft Word, PowerPoint, Excel and Outlook.
Click a document to open it immediately from your menu bar.
To show the document in the Finder, press Command+click.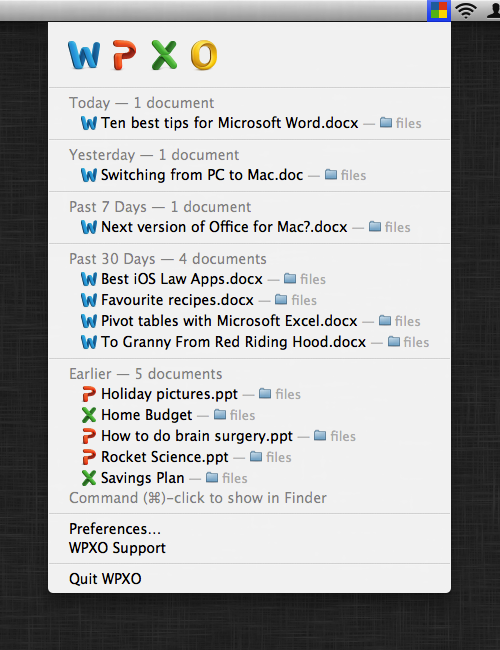 ---
Preferences
Launch WPXO each and every time you log in to your Mac.
Choose how many documents are shown in WPXO's menu.
Sort the documents shown in WPXO's menu alphabetically, by date last modified or by document kind.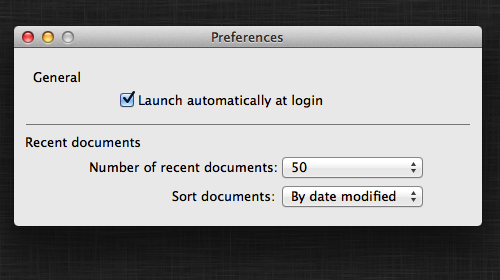 ---